How To Open A Jewelry Store
In this article, we will discuss How to open a jewelry store. A jewelry store is a profitable and prestigious type of business. There is always a need for jewelry. A high margin on goods provides a good income, which is about 5 thousand dollars a month.
Jewelry has always been valued. Most people now wear the smallest piece of jewelry. During the holidays, jewelry store sales grow significantly. The profit from sales of such a store is very significant. Then why do not all entrepreneurs manage to succeed in this business?
The specifics of goods, large initial investments, and difficulties in paperwork can become an obstacle for beginners. Therefore, only those who have practical experience in business and accumulated funds can realize this idea.
Prospects For The Jewelry Business
The jewelry business is quite a popular direction. The demand for jewelry is high, although in recent years it has been steadily declining due to a decrease in the income of the population. Against this background, inexpensive, but original jewelry becomes relevant. Succeed in this business will be able to those stores that correctly compose the assortment and be able to guess the preferences of the target audience.
To summarize, about 90% of the country's population are potential customers of jewelry stores. The problem is that not all of this 90% can afford to buy jewelry. In large cities, the percentage of real buyers is 30%, and in small cities – no more than 10%.
But even with a little number of sales, a jewelry store can earn a lot of cash. Due to the high markup on goods, selling only one piece of jewelry can earn an average of 20-25 thousand rubles. So the jewelry store remains in demand: both from entrepreneurs and consumers.
Documents For Opening A Jewelry Business
First of all, you require to collect a full package of documents. The list includes a standard set of registration documents and permits for the jewelry trade. For the sale of jewelry, it is better to register an LLC, As for taxation, it is better to choose a general scheme. Why is it more profitable?
Firstly, such a business does not bring a stable profit – it happens that there are no sales in one month, and in another one manages to earn 3-5 thousand dollars. Secondly, due to the instability of trade and increased risk, you are entitled to tax benefits. As a result, you will pay not 24%, but about 13% of the total profit.
In addition, to register a jewelry business, you will need to complete several documents:
Permission in the Assay Office.

Jewelry trade license.
Special certification for the sale of emeralds and diamonds (if they are in the assortment of the store).
Keep in mind that all jewelry that is sold in the store must have certificates indicating the fineness of the precious metal, and weight, and also confirming that you have the right to dispose of this product.
Like any commercial premises, a jewelry store must obtain permission from the SES. Since the interior uses fluorescent lamps that contain harmful metals, care must be taken to dispose of these lamps. To do this, you should agree on the export and disposal of lamps. An agreement is also required for the removal of garbage, in particular, broken glass (because mirrors are used on the trading floor).
Jewelry Store Space
For the trade to be successful, you need to consider the location of the store. Jewelry is not an essential commodity, so opening a store is beneficial:
In a large shopping center.

On the central or crowded streets of the city.

Relative to business complexes, hotels, restaurants, banks, etc.
Before making a final decision on a location, research if there are competitors nearby. Professional entrepreneurs disagree on whether to open their jewelry store next to competitors. On the one hand, you can lose customers this way.
On the other hand, the choice of jewelry is quite individual. The range of stores is different. Very often, the client first bypasses several stores and only then makes a choice. Therefore, the neighborhood with another jewelry store can be beneficial for you.
For a jewelry store, you need a room with a total area of ​​at least 30 sq.m. Rent will cost about 1 thousand dollars a month.
Jewelry Store Interior
Special attention should be paid to the interior of the trading base. How the product is presented affects the impression of buyers and the level of sales. This is especially important for jewelry. They are associated with a holiday, and high status, so the design of the store must match.
For the decoration of jewelry stores, the following are usually relevant: the severity of lines, a monochromatic range, high ceilings, free space, good lighting, and a lot of mirrors. It is not recommended to use bright colors, and various patterns in the design – this will distract the attention of buyers.
Special attention should be paid to lighting. In jewelry stores, it is special and may depend on what kind of jewelry you are selling. For example, silver needs cold light, gold needs soft light, and some stones look better in diffused light. Most often, jewelry stores use HID lamps, which provide balanced lighting.
Trade Software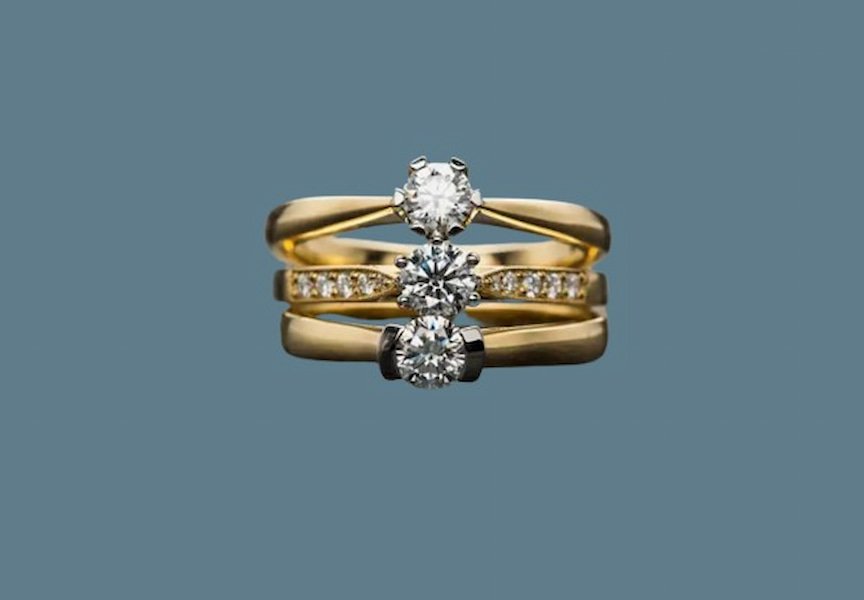 For the equipment of the trading floor, showcases and counters are needed – glass, about 1 meter high, with a slight slope towards the buyer, so that it is convenient for him to view the goods.
You also need to purchase a cash register, a bank card payment terminal, as well as a burglar alarm, which is carried out for each showcase and stand. In general, the issue of security is very important for a jewelry store. In no chance can you save on it.
Jewelry Store Assortment
Starting your jewelry business, decide what products you will sell and what audience you will target. You can sell expensive exclusive jewelry or offer affordable products; specialize in handmade jewelry or specific items such as wedding rings. As practice shows, the assortment of a jewelry store should consist of 80% of goods from low and medium price segments and 20% of expensive ones.  
When forming the assortment, it is important to evaluate the capacity of showcases. A common mistake for beginners is storefronts overloaded with goods. From such a heap, it is difficult for visitors to concentrate and make a choice. But even half-empty windows can alienate customers. Therefore, make sure that the decorations are evenly distributed in the display case.
Having decided on what type of goods you will sell, you need to find reliable suppliers. Each product must have certificates. Make sure all jewelry is stamped. Purchase goods only from trusted suppliers. As for the volume of purchases, to fill a small salon, goods worth about 5 thousand dollars will be required. How can you save on this?
Negotiate with the supplier and take the goods for sale – then part of the purchase can be paid after the sale. Another option is to take a product catalog from the supplier and work with products to order. This format is relevant for expensive and exclusive jewelry. The margin on jewelry is 100-250%.
Jewelry Store Staff
The success of a jewelry store largely depends on the work of employees. The staff consists of sales consultants, managers, security guards, and accountants. If you plan to open a jewelry repair shop in your store, you will need a master jeweler.
Particular attention should be paid to sales assistants since sales depend on their professionalism. Consultants must understand jewelry, be well versed in the assortment, and apply an individual approach to each client.
The wage fund in the jewelry store will be about 2.6 thousand dollars a month. The amount is indicative and depends on the number of employees. For example, for a small jewelry store, two salespeople who will work in shifts will be enough. And in a large store in the state, there should be at smallest four consultants – two people per shift.
Jewelry Store Advertisement
For a successful business, it is not enough to open a jewelry store and fill it with an assortment. You need to attract buyers to sell the product. Therefore, at the initial stage of planning, think about how you will advertise the store. Use several methods at once:
Attractively decorate the facade of the store: a bright sign, and street windows (if any).

Hold promotions, make discounts in honor of the holidays, and offer various drawings with prizes.

Prepare flyers with a deal coupon and hand them out on the street.

Post ads on social media networks (in city groups), in local newspapers and magazines; Distribute brochures and flyers in high-traffic areas.
Investments And Income
The most important question – is how much does it cost to open a jewelry store? The size of the initial investment depends on the appetites of the entrepreneur. You can open a small jewelry store – it will cost much less than a full-scale jewelry store.
The largest investment will be required for the purchase of goods. Of course, here the investment depends on the concept. If you plan to sell budget options, you can save a lot, if the jewelry is "luxury", then the amounts will be indecent.
On average, opening a jewelry store will require an initial capital of 15 thousand dollars. This is:
Business registration and paperwork – $348.

Decoration (windows, mirrors, lighting, repairs) – $3477.

The first purchase of an assortment – $8692.

Advertising – $695.

Rent of premises – from $870 per month.

Security – $695 for the first month.
In addition, every month you will have to spend about 7 thousand dollars on the maintenance of a jewelry store. Rent, employee salaries, additional purchases of goods, advertising, utility costs, taxes, and contingencies.
The average monthly revenue of a jewelry store is about 12,168 dollars. If you subtract all expenses, then the net profit is 5 thousand dollars. It is quite difficult to plan income in the jewelry business because sales are unstable. Because of this, the revenge period can be 1-1.5 years. According to average market data, the profitability of the jewelry business is 10-20%.
Read Also: Small Earrings