7 Business Ideas: How To Make Money On Advertising
The advertising business today is a highly profitable segment of the service market. With the advent of new advertising formats, the chance to get into the trend and succeed in business increases. Which direction to choose to start? The advertising business is a very wide niche for making money. Any business activity needs promotion services. So the target audience is numerous and interested. All you need is to offer quality service and make yourself known.
A competent approach and a well-thought-out business strategy will allow you to quickly open your investments. And the starting capital can be different. It all depends on the idea that you will embody. For example, you can start an advertising agency in the format of remote work – for this, you do not need to rent an office, buy equipment, or hire staff. You can limit yourself to minimal investment by entrusting orders to freelancers. Another thing is if you decide to engage in the manufacture and installation of outdoor advertising. In this case, you need to have your equipment and tools, as well as select the minimum staff. 
Advertising In Elevators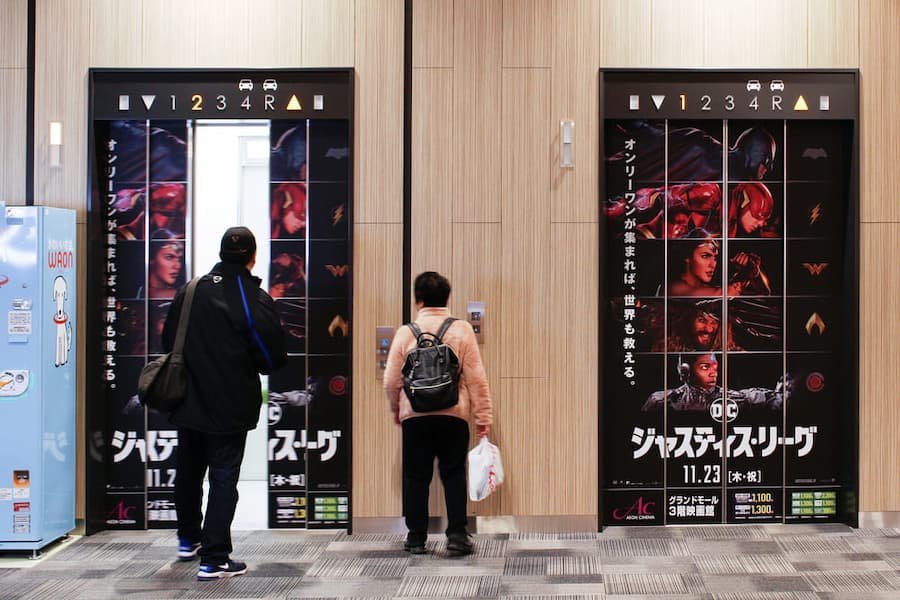 Advertising in elevators is considered one of the most effective. The business of placing advertisements in elevators does not require special investments and skills. But here you will need to actively engage in the search for partners, customers, and order executors. 
You can advertise not only in elevators of residential buildings but also in elevators of office buildings, business centers, and shopping malls. As a standard, ads are placed on a special stand, but interesting offers appear on the market – for example, advertising on an elevator button. In a large city, a business can generate a net profit of 50-100 thousand rubles. 
Advertising On Social Networks
Advertising has moved to the Internet, so creating an advertising platform based on social networks is a good idea for making money. The essence of the business is simple: you create a group on social networks, post content that is interesting to a certain category of people, gain subscribers, and then earn money by placing ads in your group. 
For this case to bear fruit, it will take some time to gain an audience. If you want to save time, you have to spend money. Now you can buy already promoted accounts or VKontakte groups.
Their cost is formed by the number of subscribers. 
Decide on the theme of the group, think over the content – and go! Your income can range from 10 to 200 thousand rubles per month, depending on the activity of the audience, the number of subscribers, and advertising policy. By the way, you can develop a group to a certain number of subscribers, and then sell it to another owner.
Organization Of SMS Mailings
One of the most common types of advertising is SMS. With the help of this tool, companies solve various marketing tasks: they notify the client about promotions and new arrivals of goods, increase loyalty through SMS congratulations, drive traffic to the site, etc.
There are many customers, so you can open your own business for organizing advertising mailings. In this case, the entrepreneur will act as a provider of mobile advertising. The scheme is as follows: he buys traffic from SMS providers (packages) and then resells it to his customers (smaller packages). It is worth noting that organizing a business has certain difficulties and nuances, but anyone can understand them. 
Printing On Balloons And Bags
This is one of the easiest options because it is cheap and easy to organize. The essence of the idea is to use a special machine to transfer the image to balloons or a similar surface (for example, plastic bags and packaging).
There are two ways to implement the idea: using a half-station or an automated line. It is clear that the second option simplifies the work process, but significantly increases costs. Whom to sell products to? Mainly corporate clients: from advertising agencies to shopping centers.
LED Tickers
LED strings are in demand in shops and supermarkets, pharmacies, pawnshops, stadiums, train stations, taxis, service stations, and tire shops, as well as many other types of businesses. And all because it is an inexpensive and effective way of advertising. Statistics show that 90% of people who see a ticker read the information to the end. 
It is possible to open your own business with a capital of up to 100 thousand rubles. The main costs will include the purchase of components, installation training, and the cost of advertising your service.
One of the advantages of the business is that your customers, for whom you install a running line, become your regular ones. You can provide monthly maintenance (check nutrition, replace text, etc.). This brings in additional income. 
 Installation And Maintenance Of Billboards
Roller billboards are a popular way to advertise on busy city streets. Such designs do not take up much space, are easy to maintain, and are quite effective. The roller shield consists of a three-dimensional frame framed with an aluminum or steel profile.
The front and back sides are covered with plexiglass or molded polycarbonate. Advertising posters are mounted inside, and between them, there is a backlight. Also, many billboards are equipped with a scrolling mechanism, which allows you to display up to four advertisements from different customers.
One billboard brings about 15 thousand rubles a month. And its installation will cost about 70 thousand rubles. This means that one shield pays off within six months. The main problem, in this case, is to get permission to install a shield in a place of interest.
Advertising Video Stand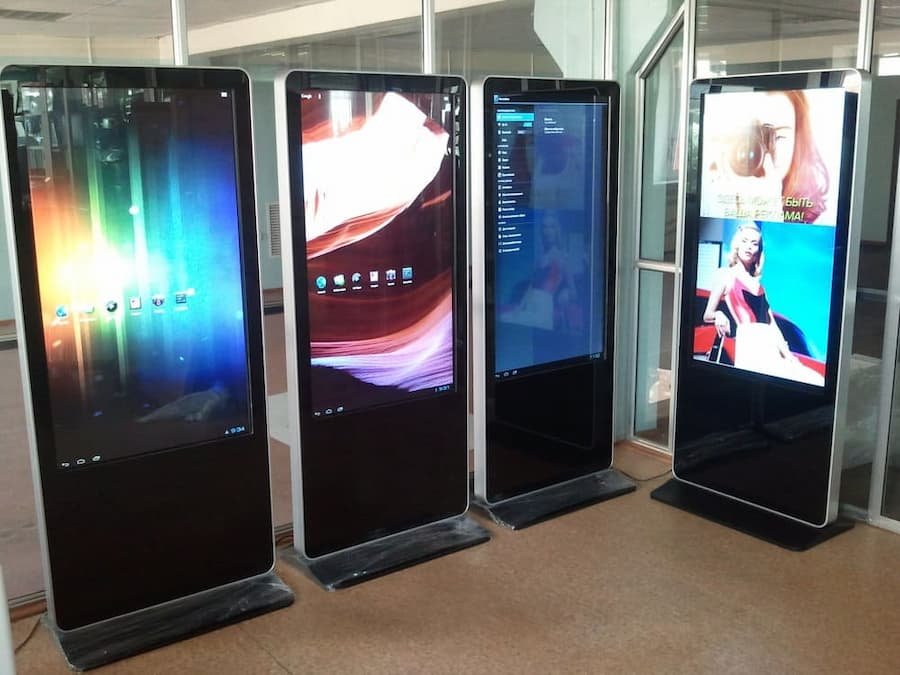 A new format of advertising media – video stand. It looks like a stand with one or two displays on which commercials are spinning. The business of video stands has recently become more and more in demand. This format of advertising has several advantages for both the entrepreneur and the customer.
An entrepreneur can attract several advertisers to one advertising space, because the media content on the display may change. Sometimes video racks broadcast 20 different videos in turn. For the customer, the main advantage is that such advertising is more effective: a bright screen, video format, and loud sound attract more attention from passers-by. 
As a rule, advertising video racks are placed in shopping centers, hypermarkets, cinemas, airports, railway stations, hotels, restaurants, and business centers. One such rack can bring the owner up to 20 thousand rubles of net profit per month.
Therefore, it is recommended to open a network of advertising video racks and distribute them to advantageous points. Buying one video rack will cost, on average, 50 thousand rubles. It all depends on the manufacturer, the diagonal of the screen, and the functionality of the equipment.
Even if you purchase one video rack, the investment will pay off in 3-4 months. The main thing is to find customers in advance so that the device does not occupy the sales area without orders. 
Visit the rest of the site for more interesting and useful articles.