Top 10 Most Expensive Hotel Rooms In The World
There is a level of tourist luxury that goes beyond what you see on travel blogs. This is a secret world, access to which can be bought for a lot of money. If you're dreaming of suites that are bigger than your home and only accept the best service, then start saving up for your trip now. In this article, we will discuss the top 10 most expensive hotel rooms in the world.
Empathy Suite at The Palms Hotel, Las Vegas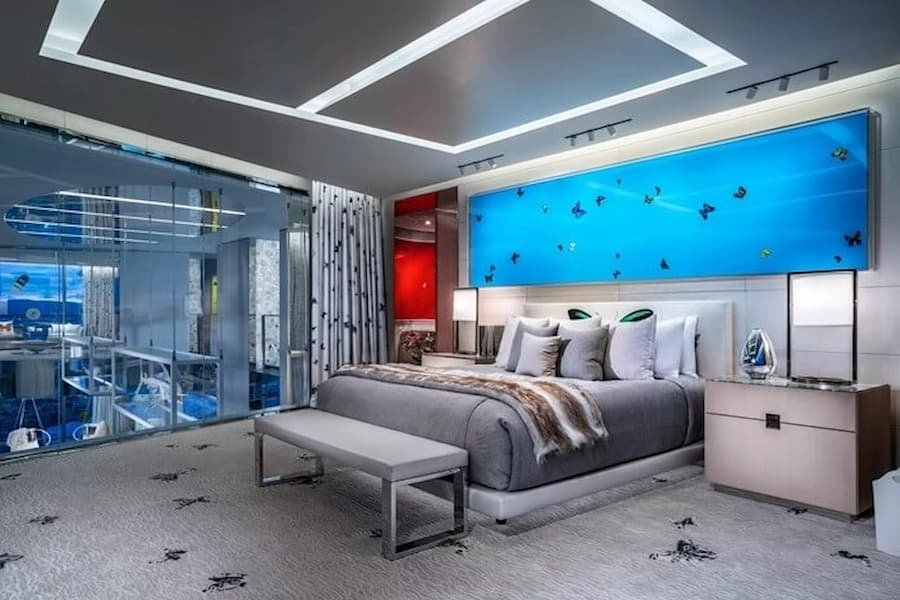 The world's most expensive hotel room is a masterpiece by British artist Damien Hirst and is adorned with some of his most prominent work, including Winner/Loser, featuring two bull sharks suspended in formaldehyde. The 2,740 square meter suite can accommodate up to 50 people at a time, spread over two floors and overlooking the Vegas Strip.
Royal Penthouse Suite at the President Wilson Hotel, Geneva
The largest suite in Europe covers an area of ​​5510 square meters, is designed for 24 guests, and includes 12 luxurious bedrooms.
In addition to breathtaking views of Lake Geneva and the Swiss Alps, you will have at your disposal:
24/7 personal assistant

Chef

Butler,

private gym

and a private elevator.
If you can't find something to do, watch a Netflix series on what is claimed to be the world's largest 103-inch TV.
Mark Penthouse Suite at The Mark Hotel, New York
The Mark Penthouse holds the title of the largest hotel room in North America, measuring over 3,048 square meters (not including a terrace of almost 610 square meters). The fact that it's in New York – a place is known for its tiny apartments – makes it even more grandiose. This suite has seen quite a few celebrities, and even members of the royal family, such as Meghan Markle.
The room overlooks Central Park, and when you get tired of admiring the views, you can go to dinner with Michelin-starred chef Jean-Georges Vongerichten, or visit the Bergdorf Goodman restaurant at any time of the day, where you will be delivered by pedicab.
Muraka Suite at Conrad Maldives, Maldives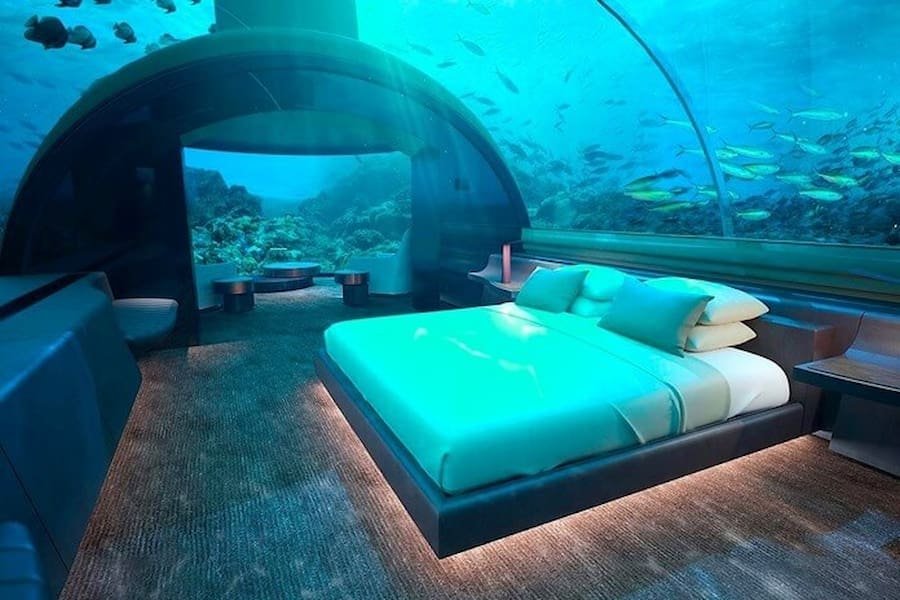 The Maldives is considered a beach haven for the rich and famous, offering crystal clear waters and warm white sands. Although the local hotels are impressive on their own, the real luxury in the Maldives is underwater. Muraka is the world's first underwater hotel room.
Penthouse at Martinez Hotel, Cannes
Known for its annual film festival, Cannes attracts celebrities and moviegoers alike for its artistic value and the relaxing atmosphere of the French Riviera. Although Cannes has many luxury hotels, the most luxurious room of all can be found on the top floor of the Hotel Martinez.
The walls of the 975 square meter penthouse are decorated with original paintings by Matisse and Picasso, while the fourth floor has its own 487 square meter terrace. 
Ty Warner Penthouse at the Four Seasons Hotel New York, New York
This super-expensive room offers a 360-degree view of New York City from four balconies located at a height of 52 floors. This is a fortress created far from the chaos of the city. Guests can unwind in one of the 9 suites, enjoy a massage at the private spa, or spend an evening in a chromotherapy bath lined with Chinese onyx. If a penthouse visitor decides to hit the road, a chauffeured Rolls-Royce will take them anywhere.
Shahi Mahal Suite at Raj Palace Hotel, Jaipur, India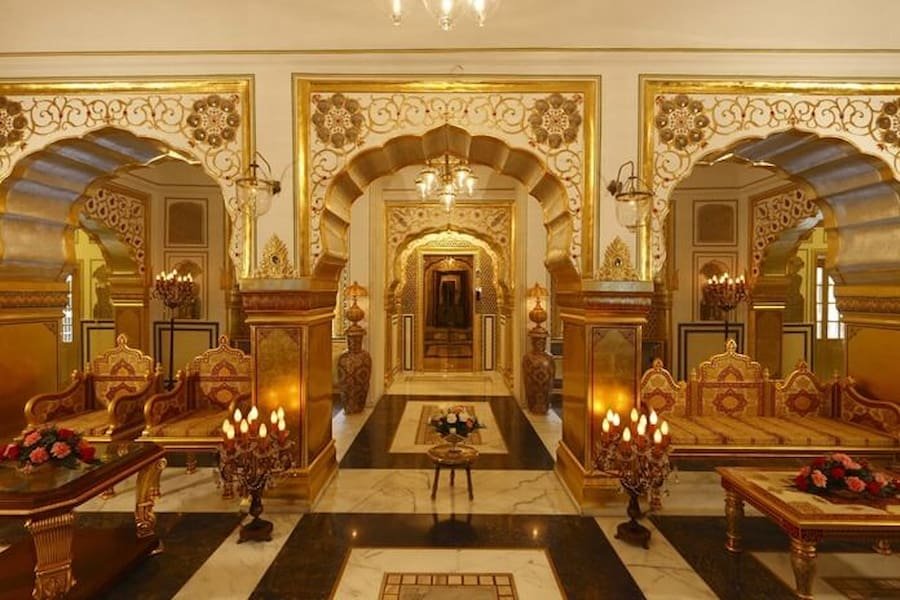 India presents a stark contrast between poverty and wealth. And if many travelers see the first, then the second is available only to owners of tight wallets. The Shahi Mahal Suite combines 17th-century Indian décor with all 21st-century technological comforts. This elite suite has six bedrooms, as well as a private theater and library.
Villa Dubai at BULGARI Resort & Residences, Dubai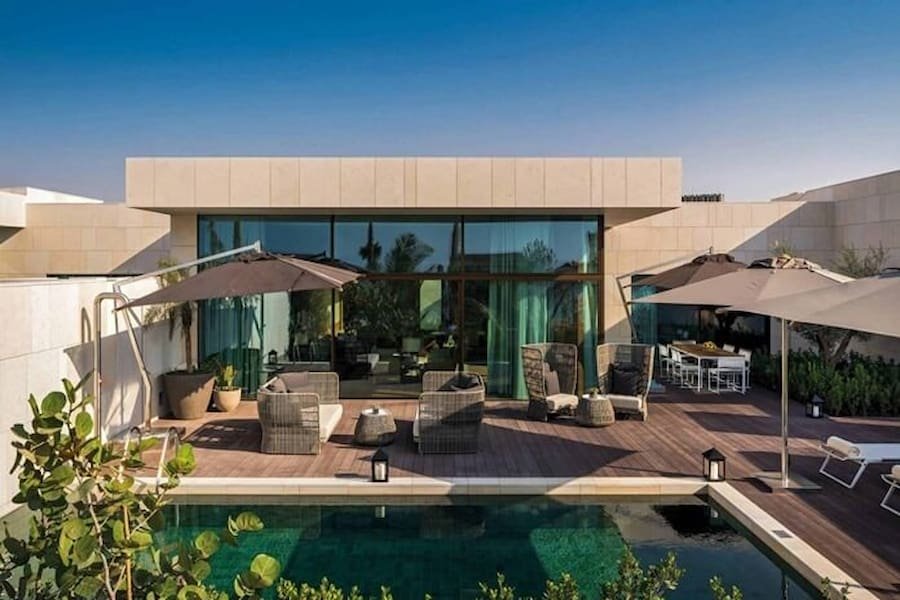 A beautiful oasis of civilization in the desert known for its incredible luxury and exorbitant wealth. Where else in the world can you taste 23-carat gold ice cream and go on a luxury safari tour without leaving the city? Those who want to spend their vacation in such a way that their grandchildren would not be ashamed to tell, bypass numerous Dubai hotels and immediately go to the Dubai Villa.
This 999-square-meter residence offers three bedrooms, a private beach and pool, and security guards to keep strangers from interfering with your relaxation. If you are tired of lying on the beach, you can retire to a home theater or relax in a Turkish bath.
Penthouse in The Setai, Miami
The luxury 3045 square meter penthouse has all the amenities you could only dream of.
In addition to the rooftop pool and jacuzzi, gourmets can cook in the kitchen equipped with appliances from the luxury brand Sub-Zero & Wolf.

The powerful Bose Wave system brings movies to life or enjoys a virtual concert in the music room.

And if you need help, the butler is always there to fulfill any guest's wish.
Villa Nobu at Caesar's Palace, Las Vegas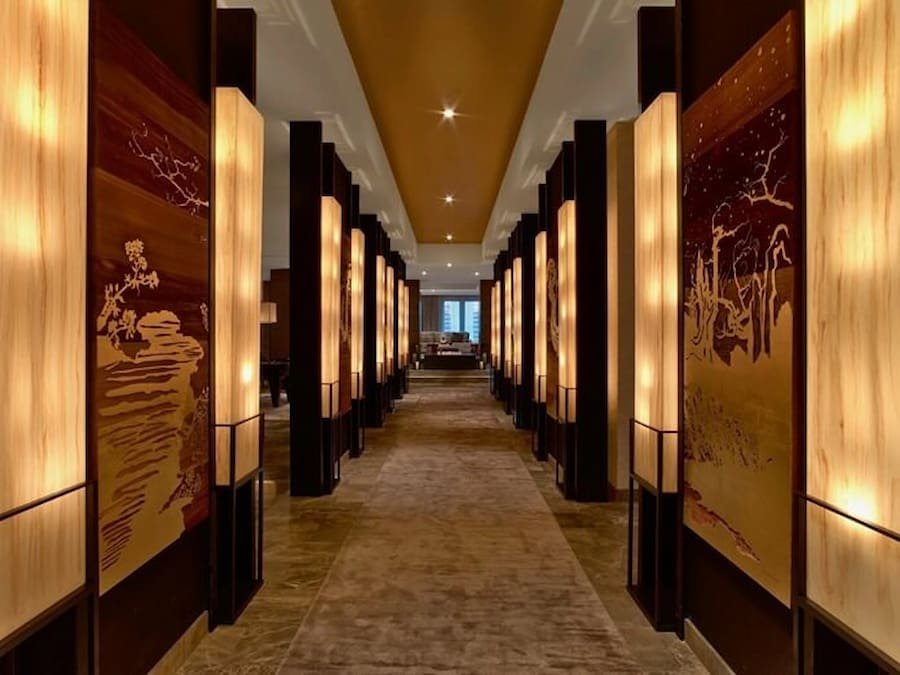 Known as a "hotel within a hotel", this villa is the crown jewel of the eponymous hotel at Caesar's Palace. The housing area of ​​3140 square meters is furnished in Asian style. Guests can obtain lost in the exclusive zen garden overlooking Las Vegas, then dine at one of the regional restaurants or cook their own meals at the private BBQ area. Don't worry about getting to your villa: a limousine will be waiting for you to take you to and from the airport.
Visit the rest of the site for more interesting and useful articles.